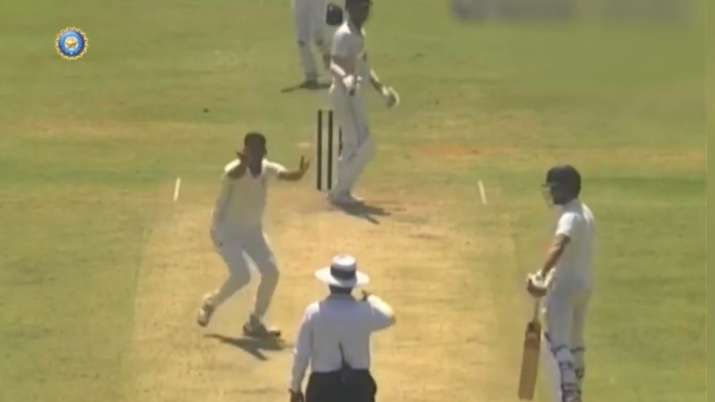 Ranji Trophy 2021-22 LIVE, ,March 3 Matches Latest Updates: Get the Live Scores, Latest Match Updates, Ball by ball Commentary, Live Streaming, Live TV Telecast & Online Details from Day 1, Round 3 of the Ranji Trophy Matches played on March 3, 2022.
Delhi vs Chhattisgarh Saurashtra vs Goa Mumbai vs Odisha Karnataka vs Puducherry Tamil Nadu vs Jharkhand
रणजी ट्रॉफी मैच को टीवी पर लाइव कैसे देख सकते हैं?
रणजी ट्रॉफी मैच को आप स्टार स्पोर्ट्स नेटवर्क पर देख सकते हैं।
रणजी ट्रॉफी मैच की लाइव स्ट्रीमिंग कहां होगी, मोबाइल पर मैच कैसे देखें?

रणजी ट्रॉफी मैच की लाइव स्ट्रीमिंग आप डिज्नी प्लस हॉटस्टार ऐप के जरिए मोबाइल पर देख सकते हैं।